Reach trucks are powered by batteries, and either the mast or the forks can be moved forward and backward. The mast can be extended to the front wheels to pick up or put down the goods.
I. The main features:
Reach trucks are flexible maneuvering, easy operation, no pollution, low noise, etc. It combines the advantages of electric stacker and counterbalanced forklift, when the mast is extended to the front, the load center of gravity falls on the outside of the front wheel, which is equivalent to counterbalanced forklift; when the mast is completely retracted, the load center of gravity falls on the inside of the pivot point, which is equivalent to the electric stacker. The combination of these two features largely saves the operating space and greatly improves the land usage.
II. Usage:
Mainly used in light industry, tobacco, textile, food, supermarkets and other industries to complete the narrow space material handling and stacking operations, is one of the indispensable equipment for modern warehousing.
III. 3 models of reach truck in Wings Machinery
1) Normal Reach truck:
lSeated and Stand-on Types
l1.2-2 tons load capacity
l3-12 meters lifting height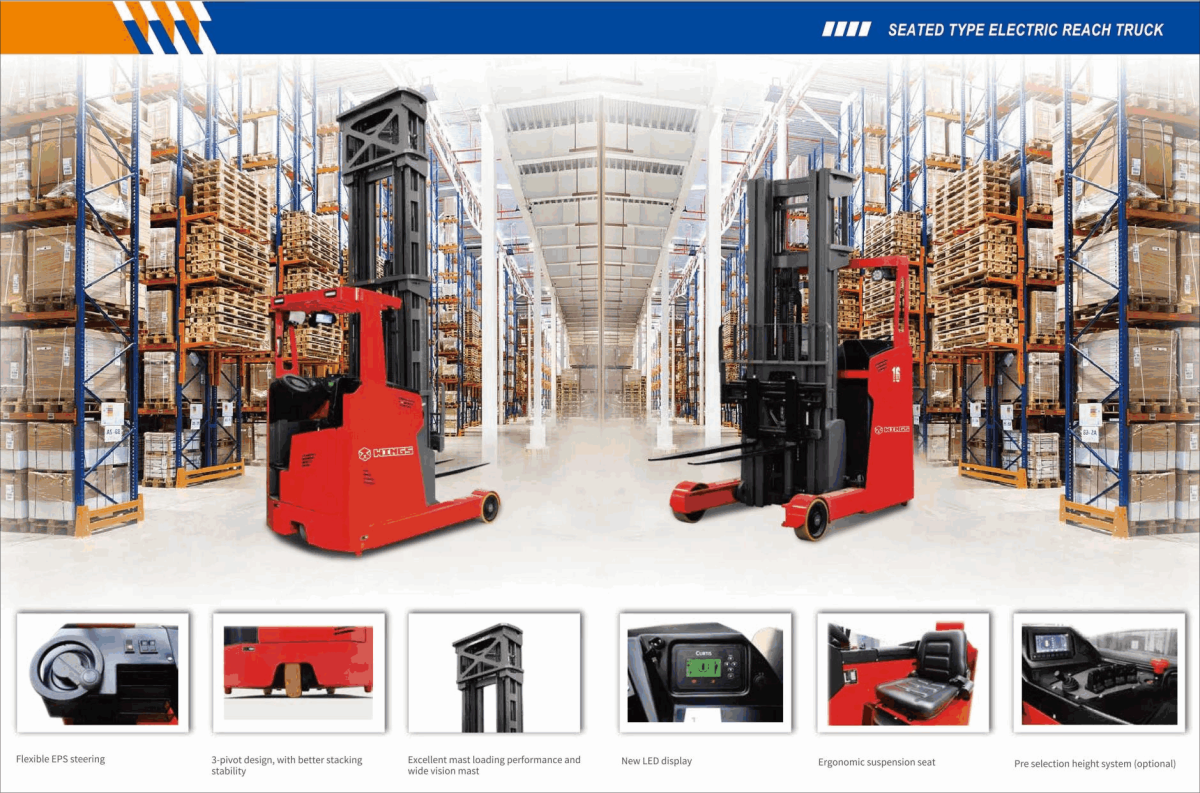 2) Reach truck with extended forks (double deep):
lSeated Type
l2 tons load capacity
l11 meters lifting height
lHigh performance mast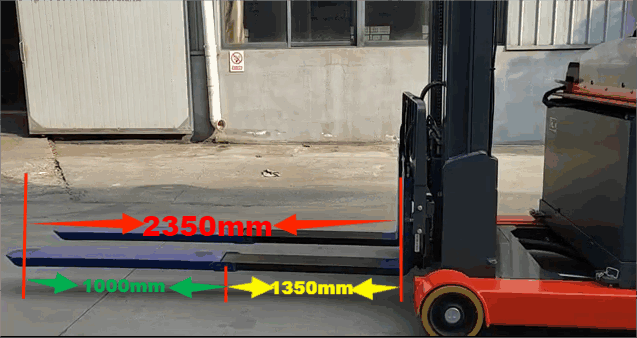 3) Double Deep scissor truck:
lStand-on Type
l1.4-1.6 tons load capacity
l6-8 meters lifting height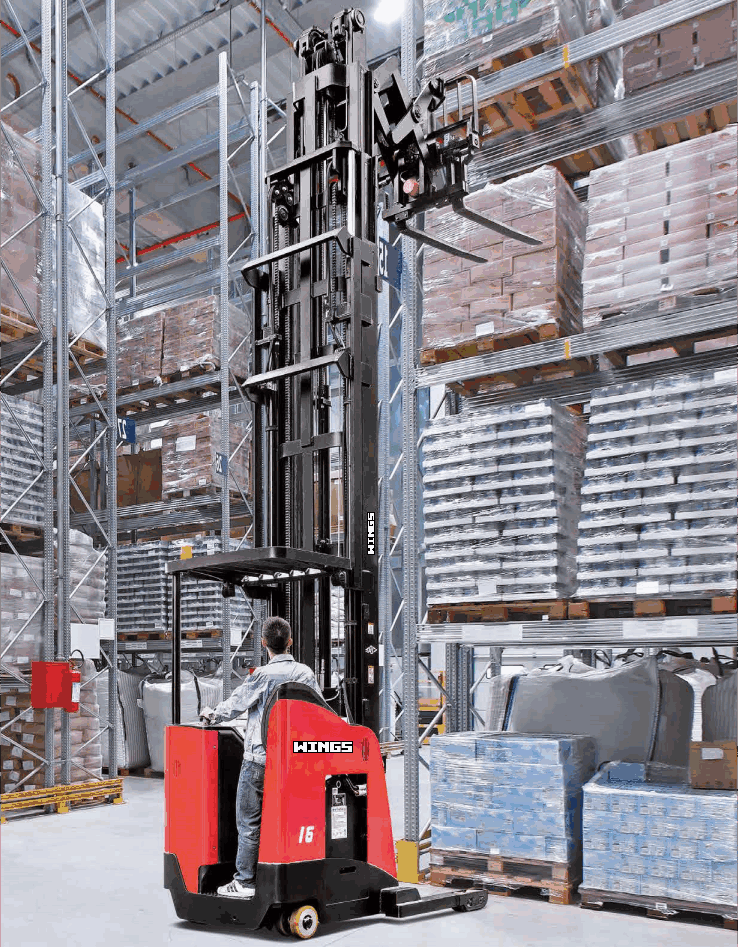 Welcome to contact us for more information about the reach truck and other warehouse equipment.